What reviewers have been saying…
'It's not just a return to a wonderful story; it also gives a deeper understanding of the world. We get to go places we haven't been before and learn things we've had no way of knowing until now. Unfortunately, late 2013 now seems farther away than ever, as I can't wait to read Kingbreaker!'
Mieneke, Fantastical Librarian
'By the end of the tale, much of what we came into the story believing has been turned on its head, and Garzik is left to ponder a betrayal of a very different sort. Showing Daniells' trademark flair for efficient, engaging, well-paced fantasy, The King's Man is a quick and compelling read, offering up just enough of a taste to make us truly hungry for Kingbreaker.'
 Bob, Beauty in Ruins
'The King's Man was a great read and I highly recommend it to anyone who enjoys fantasy. Those of you waiting to find out what happens next to Byren and the other main characters in King Rolen's Kin won't find answers in this novella. It will, however, remind you why you loved the series so much in the first place.'
Tsana,  Tsana's Reads Reviews
 If you haven't read Daniells before you should read it. I hate to define authors in terms of other authors works, but Rowena's work has the darkness of tone present in A Song of Ice and Fire, or a Joe Abercrombie novel matched with a thriller like pacing of a Barry Eisler. A Game of Thrones on speed if you like.
Sean, The Blogonaut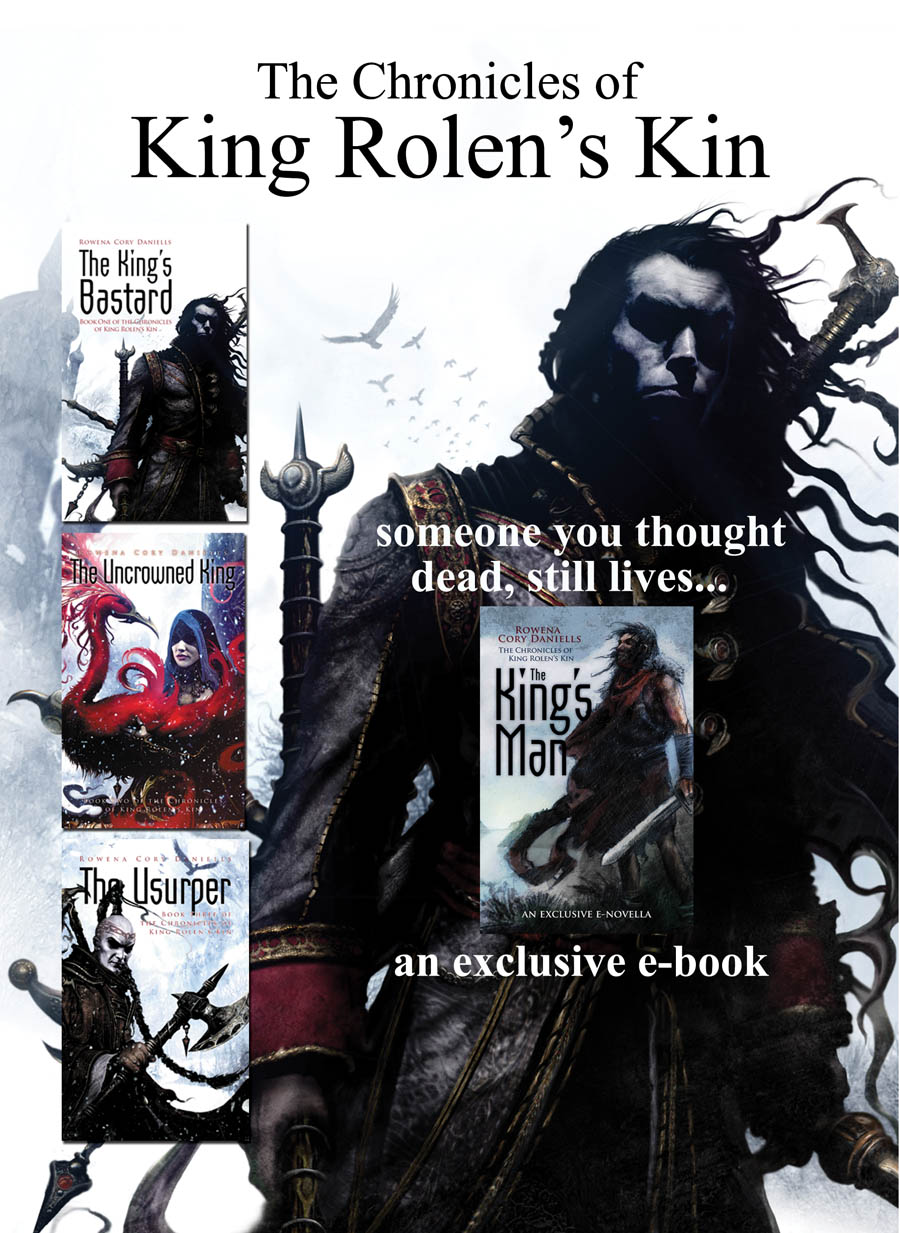 When Dovecote estate fell, Garzik, younger son of Lord Dovecote, was captured and sent back to Merofynia as a prize of war. Feeling responsible for the fall of his father's estate – and therefore, ultimately, the fall of the Kingdom of Rolencia – Garzik believes he must set things right before he can return home.
He decides to turn his misfortune into opportunity, and spy for the rightful king, Byren. With fortune on his side, Garzik hopes to learn something that could change the path of the war, then escape, return home, find Byren and redeem himself. For Garzik is, and always will be, the king's man.
The King's Man
by Rowena Cory Daniells
An ebook exclusive
£3.49 (UK)  $3.99 (US)
Epub ISBN: 9781849974721
Kindle ISBN: 9781849974738