This weekend the national Spec Fic convention, Conflux, is being held in Canberra. It's a fun-filled long weekend for fans of the genre, where you get to talk about the genre you love with other people who share your passion. There will be a packed program with workshops, panels and events,  (see Thursday, Friday, Saturday and Sunday here). Here is but a brief glimpse of the things on offer.

Thursday, Richard Harland will be there with bells on running a Writing Steam punk workshop from midday until three. Richard's had a wonderful time in France recently, promoting his Worldshaker series. As you can see, he gets right into the steam punk era.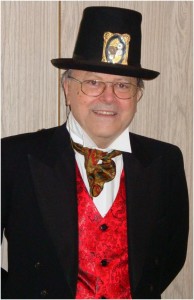 At 4pm there will be a Steam Punk High Tea. What could be more delicious? And then there's the Opening Cocktail party at 7:45pm.
Friday, 11 am Fablecroft Press will be launching One Small Step (Go Tehani). (One of my stories is in this anthology). Unfortunately, I have to work on Friday so I won't be able to make the launch.  I'll fly down late Friday night and stagger into my hotel room.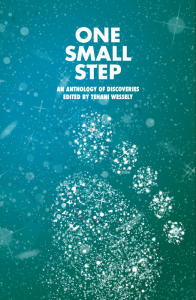 At 2:30pm there's a Guest of Honour interview with Marc Casgione, Publishing Director of Angry Robots. (more on the GoHs down below.
And you can't miss the Regency Gothic Banquet  starting 7pm.
Gorgeous gloves from this site.
On Saturday morning I'll be running a workshop preparing lucky authors who will pitch their books to Marc Gasciogne later the same day.
At 2:30pm there will be a Guest of Honour interview with Naolo Hopkins, writer of challenging SF.
And at 5pm the Ditmar Award Winners will be announced, along with the winner of the Hemming Award.
8pm, the attendees will let their hair down at the Junkyard Cathedral Masquerade.
Sunday there will be a panel on Book Covers, which I've been prepping for. And I'm sure there will be a fierce debate of the possibility of a female Dr Who at 12:30pm. (I saw plenty of female Dr Whos at Supanova).
Is the World ready for a Female Dr Who? by Vinne Bartilucci
See here for a full list of workshops, events and pitching opportunities.
The Guests of Honour are:
Naolo Hopkins from the other side of the Pacific. She is the author of four novels and a short story collection (Brown Girl in the Ring, Midnight Robber, The Salt Roads, The New Moon's Arms, Skin Folk).
Marc Gasciogne, Publishing Director of Angry Robot, UK. See an interview with Marc here at Bibliophile Stalker. Marc will he hearing the pitching session . (I'll be running a workshop on pitching to help the writers prepare).
From Australia, we have Karen Miller, author of more fantasy books than you can shake a stick at.
Fan guest of honour is Rose Mitchell, long time fan and power-house behind many conventions including  World Cons.
And special guest, Kaaron Warren, writer of challenging macabre stories and novels.
A great time will be had by all, four days of programming is a big task to organise. See my interview with Donna and Nicole.