I'll be dashing straight from work to the airport to fly off to Melbourne on Friday the 12th of April for a Sisters in Crime Event, where I'll catch up with Alison Goodman and Narrelle Harris (aka the Daggy Vamp). We'll be talking about writing across genres. After all, as readers we don't stick to one genre, why should our creativity be restricted to one genre?
And we even got a nice write up in the print media! (The Age and the Sydney Morning Herald)
Narrelle M Harris will interrogate two fellow authors – and herself! – about why they've turned from fantasy to crime to explore Melbourne's underworld and other-worldly…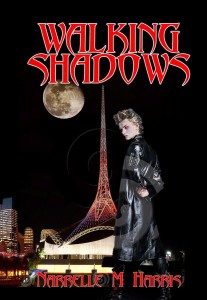 Narrelle M Harris writes both crime and fantasy. She is the author of two frequently hilarious crime vampire novels set in Melbourne: The Opposite of Life and its sequel, Walking Shadows, published last year by Clan Destine Press. Both feature daggy Glen Waverly resident, Gary Hooper, who might be Melbourne's (or maybe the world's) least impressive vampire and his geekgirl librarian friend Lissa.
Narrelle also writes in the business sector. She created the Melbourne Literary iPhone app in association with Sutro Media.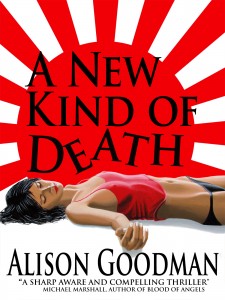 Alison Goodman has received world-wide recognition for her fantasy books Eon and Eona which have been sold into 18 countries, and translated into 11 languages. Her first crime novel, A New Kind of Death, previously published in the USA as Killing the Rabbit, is now available to an Australian audience, thanks to Clan Destine Press. It's a dark and wickedly adult comic thriller with just a touch of speculative intrigue and was highly recommended in Sisters in Crime's Davitt Awards.
Alison was a D.J. O'Hearn Memorial Fellow at Melbourne University, holds a Master of Arts, and has taught creative writing at postgraduate level. She is currently working on a new fiction series.
Fantasy writer R C Daniells has also turned her hand to crime – with a paranormal twist in The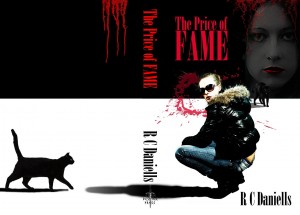 Price of Fame (Clan Destine Press). At its centre is documentary maker Antonia Carlyle who uncovers dark secrets in St Kilda when she researches the cult '80s band, The Tough Romantics, and its doomed singer Genevieve James. The iconic band's rise to international fame, she discovers, had as much to do with its cutting edge sound as its history of tragedy, betrayal and murder…
In her spare time, Rowena has devoted five years to studying each of these martial arts – Tae Kwon Do, Aikido and Iaido, the art of the Samurai Sword.
If you'd like to attend, here's the info:
The Rising Sun Hotel, cnr Raglan St & Eastern Rd, South Melbourne (no lift). Mel Ref: 57, H2.Try 1, 55, 112 or St Kilda Road trams. Free on-street parking after 6pm.
$10 (members/concession )/$15 (non-members). Dinner upstairs from 6.30pm. Men or 'brothers-in-law' welcome. No bookings necessary. 10% for members from the Sun Bookshop bookstall.
Info: Carmel Shute on 0412 569 356 or go to www.sistersincrime.org.au