Off to Supanova today and tomorrow.  Cheryse and I had heaps of fun yesterday.
Will be in the RICC building, in Artist's Alley (booth 191). We Artists are underneath the Signing Hall.
Today Chris McMahon will be joining us.  I've known Chris since way back in 1997 when he joined the Vision Writers group so we've been through the upheavals of trying to write, while looking after our families. Today he'll be bringing along copies of his Jakirian Cycle. A little while ago I was teaching my UNI students and one girl mentioned this really cool book she'd found by a Brisbane author but could never find the rest of the trilogy. Turned out it was Chris's first book, The Calvanni. Small world.
Hope she sees this and comes to Supanova.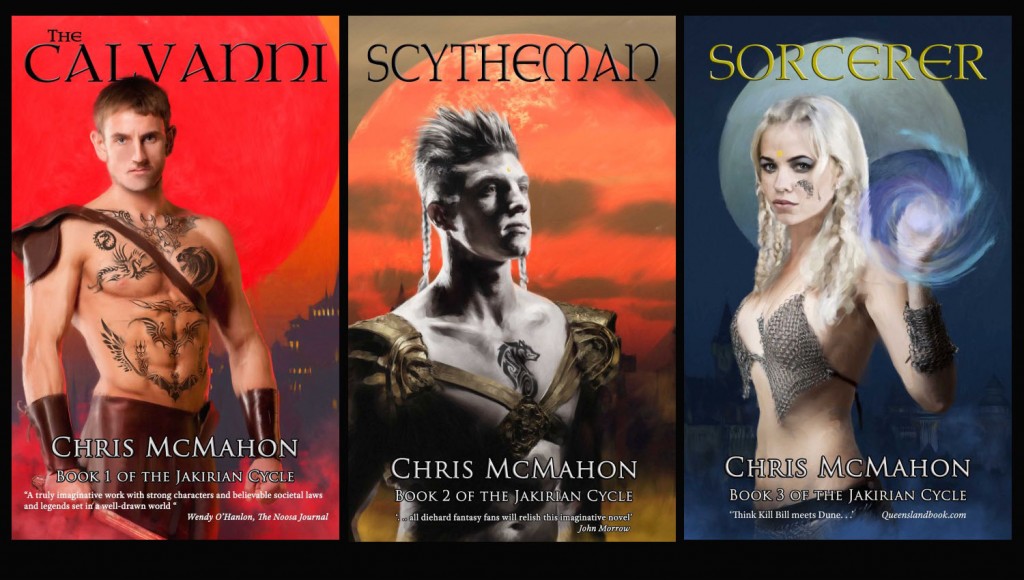 'Think Kill Bill meets Dune . . . Heroic Fantasy in world of ceramic weapons where all metal is magical . . .'
So if  you're coming to Supanova, drop by and say Hi!