It can take a year to write a book then several years to get published.
With the Fall of Fair Isle the trilogy was written late 90s early 2000s, published, then it drifted into obscurity. People would turn up at events with well-worn copies asking me to sign them, or more often desperate to find a copy of the third book which had sold out.
Now the trilogy has been republished by Solaris and was released in March. It took ages for my copies to reach Australia and then I was flat out with family emergencies (it has been a horrible 18 months) so I only got around to unpacking the box today.
After all the time and effort we poor authors put in you can see why opening a box of your new books is one of the things we look forward to. Apparently, so does my cat.
Here I've opened the box and set it up for a nice picture. (not too much household mess in the background LOL)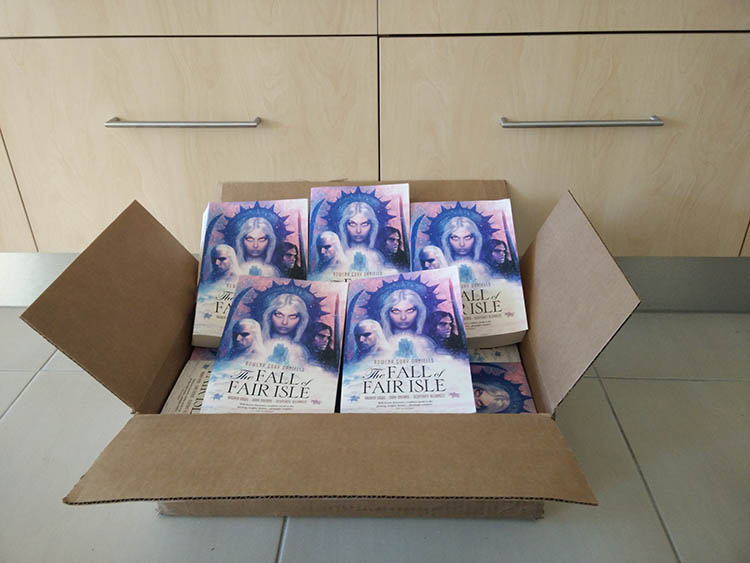 Then one of the kids interrupts me. There's a minor emergency, an assignment is due today and we've run out of paper.
Disaster averted, I come back to find Sassy cat inspecting the box. You know boxes have a fatal attraction for cats.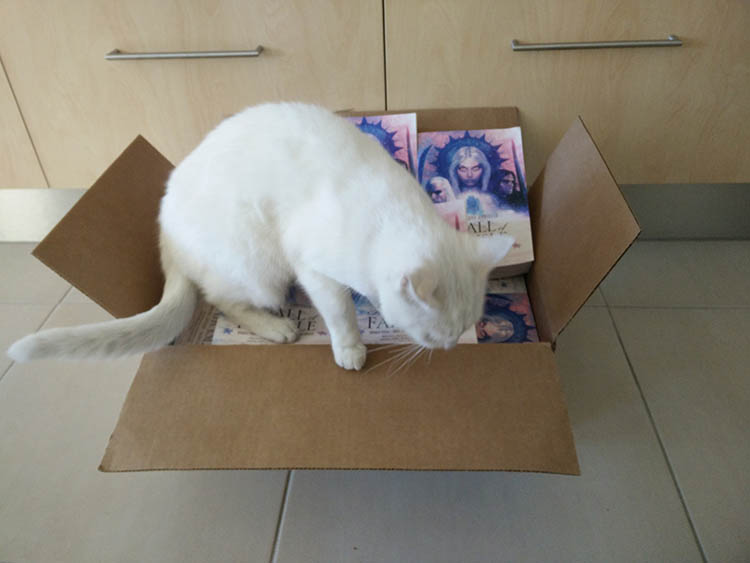 'What?' she says.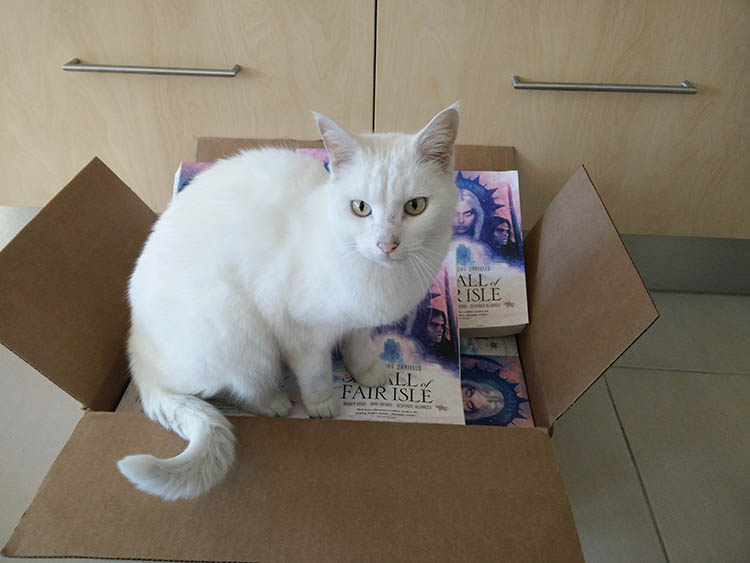 'Yup, this is the spot. Think I'll have a nap right here.'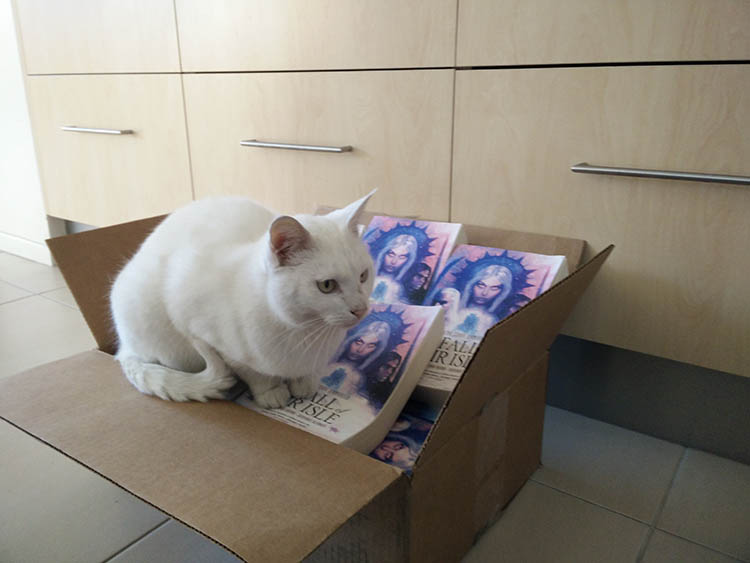 Mind you this is the cat who sheds everywhere and being white, she leaves a noticeable trail of fur.
So there you have it. My big girl squee day and the cat steals the show.
PS. A big thank you to Clint Langley for the cover and to Solaris for releasing the book as an omnibus. Readers can get the whole trilogy in one big door-stopper!