Tag Archives:
David Gemmell Award
Very excited for Clint Langley. His beautiful cover for Besieged is on the Ravenheart, Gemmel short list!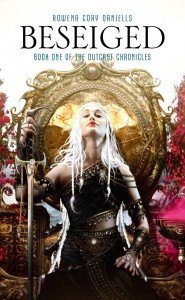 Congratulations to everyone on the shortlist!
Kudos to Clint Langley, the cover artist for the KRK trilogy. Clint's cover for book one 'The King's Bastard' has been nominated for the Ravenheart Award. That's the cover section of the Gemmell Award. Fingers crossed Clint!
David Gemmel said:
'There is no gratuitous violence in my books, I tend to concentrate on courage, loyalty, love and redemption. I believe in these things. If there's anything I'd like my books to achieve, it would be to increase the desire of people to do good.'
The David Gemmell Award Poll has now opened and will stay open until the 11th of March. (See here for the post) According to the team behind the David Gemmel award, their aim is:
• Raise public awareness of the Fantasy genre
• Celebrate the history and cultural importance of Fantasy literature
• Appreciate & reward excellence in the field
• Commemorate the legacy of David Andrew Gemmell and his contribution to the Fantasy genre
All this leads up to the fact that The King's Bastard is nominated for the DGLA this year. If you enjoyed it please drop by and vote for it. Here's the link.