Call me unworldly, call me out of touch, or perhaps more accurate, call me over-worked…
But I didn't realise The Outcast Chronicles was on the Long List for the Gemmell Legend Award. Many thanks to Nerdalicious for the heads-up.
It's wonderful to see so many of my fellow Aussie authors on the long list. The Gemmell Legend Award is the 'Reader's Choice' award for their favourite fantasy book of 2012/2013. It's an honour to find my books on a list with these great authors. Having a bit of a Big Girl Squee here.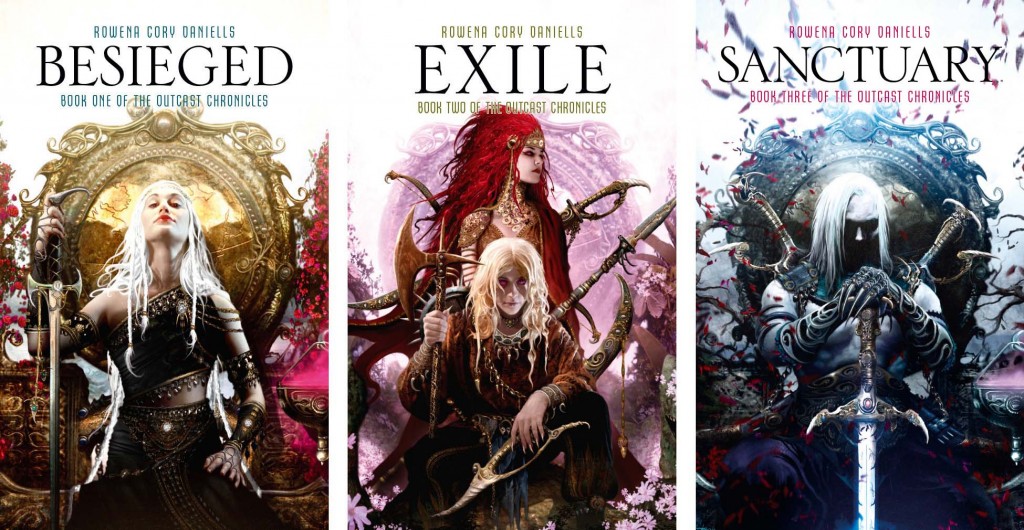 So if you enjoyed my trilogy please drop by and vote. (voting closes July 31st). Since all three books are on the list I'm not sure if they add up the votes for all three of my books or if the individual books of the trilogy are competing with each other. At any rate, I voted for Besieged.
At this point I'd like to thank the readers who voted for Clint Langley's wonderful covers, which are  on the long list for the Ravenheart (fantasy cover) Award.
All very exciting. Now back to editing KRK 4 for Solaris!