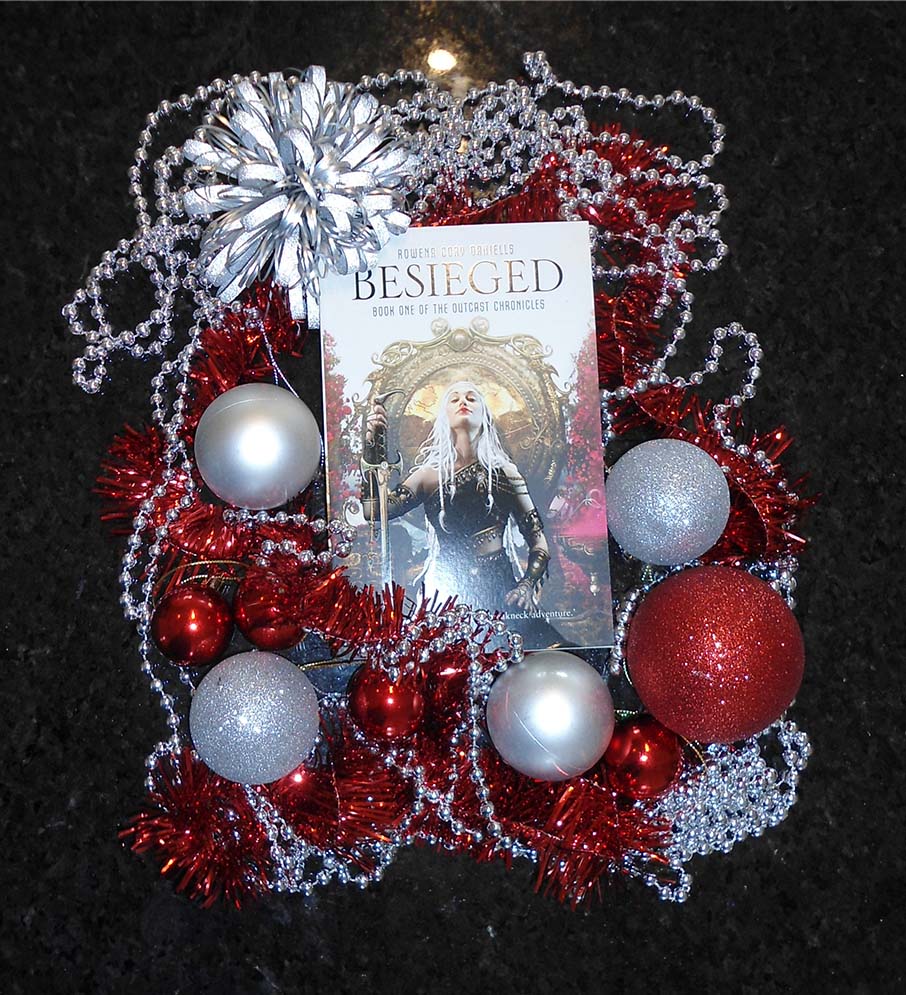 Solaris are doing an Advent Calendar. I had never heard of this before. They're offering discounted e-books d one a day until Christmas.
Turns out the e-book Besieged will be available for 98p on Monday the 9th of December, their time. It's after 6 pm here in Brisbane, Australia now, so I figure it is Monday morning in the UK.
Here's the link if you're interested in a bit of Christmas reading.
(Like the picture? I had to clean the kitchen bench and take the decorations off the Christmas tree to set it up)