Well, I'm back from Supanova and I've almost had a chance to catch my breath after working all day.
So many wonderful costumes, so many enthusiastic genre fans. Here we are in Artist's Alley: Joe Abercrombie, Alison Goodman who had just launched her new book with ClanDestine Press, and Lindy Cameron her publisher and me.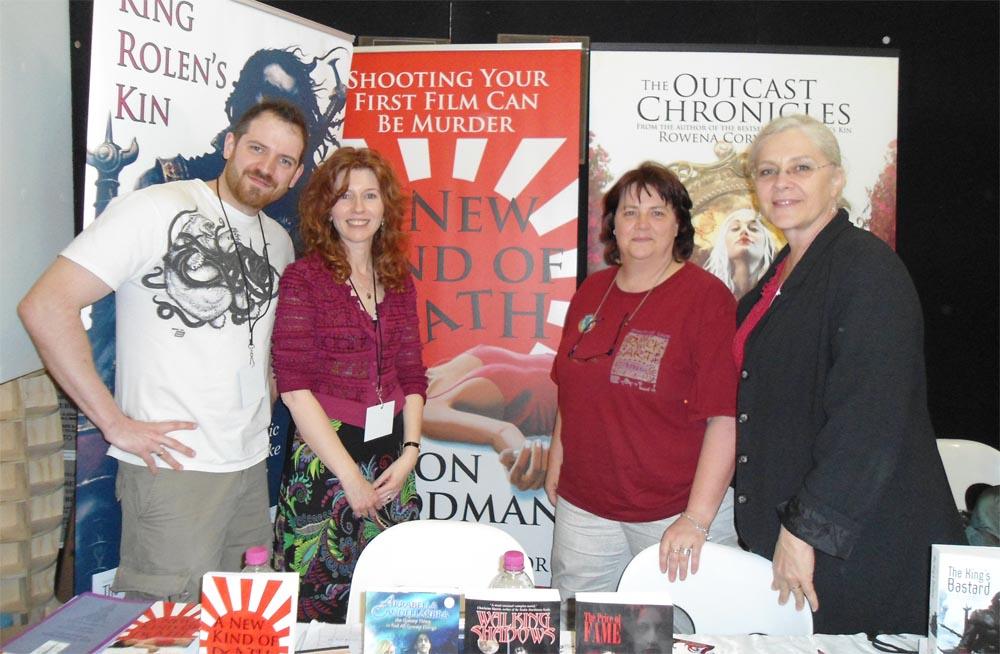 Kudos to the hardworking team at Supanova. It is amazing how busy it gets, how long the queues are, how much noise there is and yet no one has a meltdown. In fact you see grown-ups jumping up and down in excitement.
I caught up with so many readers. A special Hi goes out to Meghan, who started a book club and got all her friends to read my King Rolen's Kin trilogy. Thank you!